Industrial Hydraulic Services in

Regina
Industrial Hydraulic Services in

Regina
Provincial Hydraulics Inc. opened for business in Regina SK in 1995. We are locally owned and proud to serve Saskatchewan. Our customers range from small farming businesses to huge mining operations. We can assist you in our shop or at your location. We work 24/7/365 in cases of emergency. If you rely on hydraulics, we speak that language. We can perform simple maintenance tasks and repairs. We can also help you design and test new solutions from scratch. Call us today to discuss your solutions.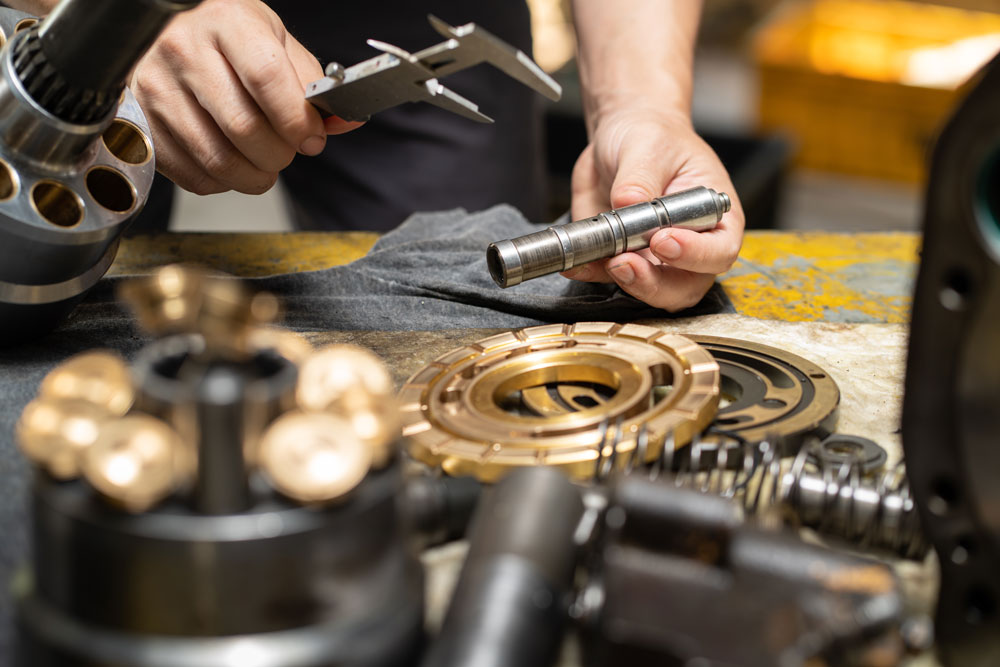 Saskatchewan has a diverse economy. Many industries and businesses use hydraulic equipment as part of their process. Provincial Hydraulics has the knowledge, expertise, and equipment required for reliable hydraulic solutions. From farming to forestry, mining to manufacturing, road construction to recreation, if hydraulics are involved, we need to talk. We can repair and maintain existing technology or develop new, customized approaches.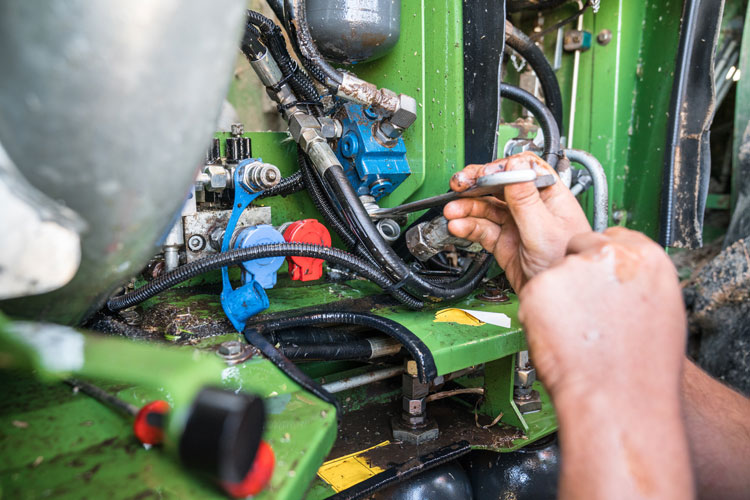 Hydraulic can roughly be broken into two components: hydra referring to water or fluids and aulos meaning hollow tube or pipe. Hydraulics deals with controlling the movement of fluids to exert mechanical force. The fluid is directed through rigid tubing and or flexible hoses. The flexibility of hoses can make them an ideal option for fluid direction. There are several types of hydraulic hoses designed for various applications. We can handle any and all hydraulic hose requirements.

Cylinders, Filtration and Seals
Hydraulic systems all have components that work together to achieve the desired goal. The system can only work as well as the weakest link. The term bottleneck can apply to your hydraulic system. It can actually be a leaking seal, improper or cracked cylinder, or dirty fluid. Our staff has the tools and knowledge to identify the optimal performance of your system. We can identify issues and perform the necessary adjustments to achieve maximum performance.

Testing Design Fabrication
Provincial Hydraulics Inc has a 14,000 square foot full-service repair and testing facility in Regina. We can rebuild your hydraulic components, repair, reseal and test to factory specifications. We offer a focused commitment to shorten your downtime. Our experienced staff can also assist with the design and testing of new solutions. Our customers understand their challenges and frequently have envisioned unique solutions. Provincial Hydraulics loves a challenge. The opportunity to bring new solutions to fruition is in sight. Call us today to discuss collaborations.