Provincial Hydraulics Inc can supply, replace and install if necessary any size hydraulic hose from ¼" – 2".  Pressures to 10,000 psi. Standard, Metric and British Standard Pipe are standard stocking items with us.
Provincial Hydraulics Inc. stocks a complete line of standard, NPT, JIC, Oring Face, ORB, British Standard Pipe adapters.
We are confident we have what you require.
Provincial Hydraulics Inc. stocks a complete line of industrial and agricultural quick release quick couplers.
Whether it be flat face, poppet disconnect, wing style.  We stock it.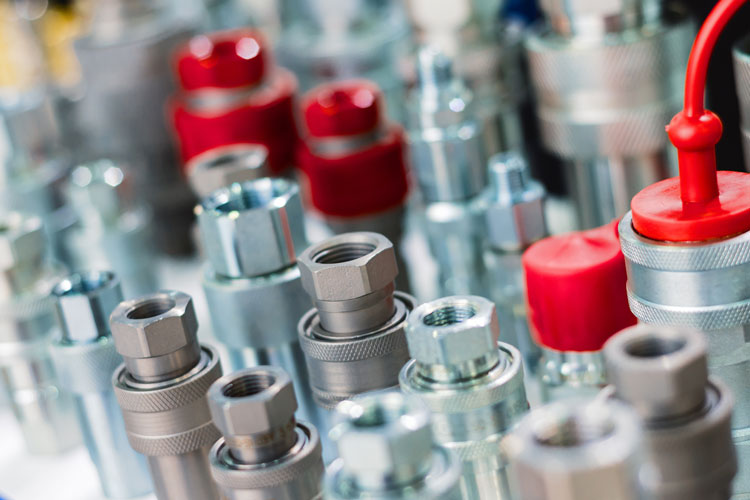 Hydraulics can exert an enormous amount of power. With enormous power comes enormous responsibility. Responsibility to control that power. That is where Provincial Hydraulics enters the picture. Our staff is in control of hydraulic controls. We can repair or replace failing controls. We can design and manufacture new controls. Suffice it to say that we are in control of controls. Call us today with your hydraulic control questions. We can come up with solutions.
Parker Hannifin is a world leader in motion and control technologies. Provincial Hydraulics Inc. is honoured to be an Authorized Distributor for Parker. We handle hydraulics, pneumatics, hoses, connectors, filtration, and seals. Parker is a fortune 500 company headquartered in Cleveland, Ohio. Provincial Hydraulics uses Parker's comprehensive training programs. This qualifies our staff to provide the finest repairs and solutions in Saskatchewan.